Main content starts here, tab to start navigating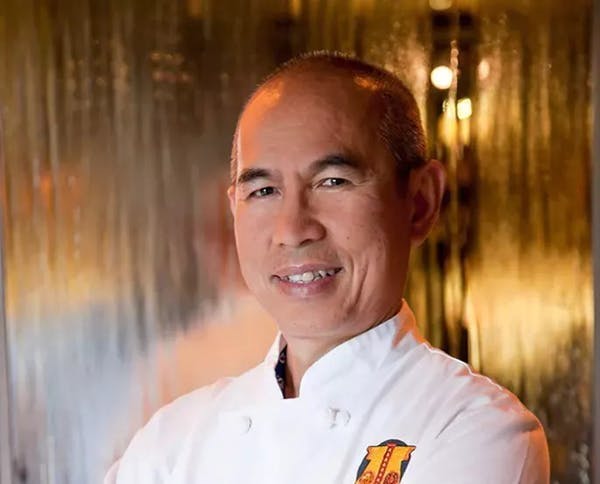 Mike Ponluang
Executive Chef & Owner
Mike Ponluang, owner and executive chef of Coco Thai Asian Bistro & Bar, has traveled the world, learning and teaching elegant Thai food preparation.
His family ran a small restaurant out of his home in Thailand, serving popular Northeastern Thai dishes like pad Thai and sod. But Chef Ponluang also remembers helping his mother man festival booths, sell fresh vegetables and serve homemade ice cream and popular made-to-order noodle dishes.
Eventually, he attended high school in Bangkok, where his brother and sister lived and cooked for themselves. Inspired by his new hobby, Chef Ponluang attended Siam Business School to study restaurant and hotel administration. During this time, he also worked as a cook and food checker at the Chaopraya Hotel, the open mess for United States Army officers stationed there during the Vietnam War. "Before that," he says, "I didn't plan to have my own restaurant in the future. It was at the United States open mess that I realized I should open a restaurant someday."
It wasn't long before his dream came true. In short order, Chef Ponluang moved to England to study business administration at the City of London Polytechnic and South Theme College. While he was there, he worked his way up from a dishwasher, eventually opening his first restaurant in London in 1979.
In 1980, eager for a change of environment, Chef Ponluang moved to Fort Lauderdale and worked at a variety of Fort Lauderdale restaurants, including the always-popular Hawaiian eatery Mai Kai. Eventually, he opened Thai Express (a Thai grocery store with take-out/delivery service) and served as a chef at the Lighthouse Point Yacht Club. In 1991, after selling Thai Express, he opened the successful Coral Springs restaurant Thai Pepper, which he owned for 15 years. The chef has also served as a Thai food instructor at Chef Jean-Pierre's Cooking School and has studied at a sushi academy in Venice, Calif.
He opened the unsurpassed Coco Asian Bistro & Bar in April 2006.
Chef Ponluang is married to the lovely Lisa, and they have one son.